Urge Congress to Support Israel Anti-Boycott Act and Pass S.720 and H.R. 1697!
Write a Letter to Your Senator and Representative Today!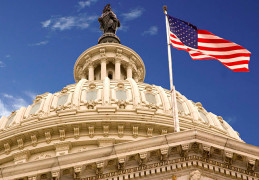 Introduced by Senators Ben Cardin (D-MD) and Rob Portman ( R-OH), and Representatives Peter Roskam (R-IL) and Juan Vargas (D-CA), this bipartisan legislation would expand existing US anti-boycott laws to include international organizations like the UN and European Union*.
International boycott of Israel has long been used to try to undermine the Jewish state. Recently, the BDS Movement has sought again to stigmatize, delegitimize and isolate the State of Israel, by trying to drive a wedge between Israel and the rest of the world-separating Israel's government, businesses, universities and people from their partners abroad.
This bill would expand the Export Administration Act which already prohibits compliance with any foreign government's boycott of Israel to international organizations such as the UN, which has long singled out Israel for blame at each session, while ignoring true human rights violators.
Congress has a long history of standing with Israel and of utilizing international trade policy to fight efforts to undermine and mistreat Israel economically. We must urge Congress to keep up this support!
*The legislation is limited to commercial activities intended to harm Israel and in no way limits free speech protected by the First Amendment. It also calls for expanded civilian science and technology cooperation between the US and Israel in order to help counter BDS.